Toronto Up-Level U
​Branding & Wellbeing Event
Kim & Maddie are excited to be hosting an incredible Toronto Wellbeing Event!
Jan 14th 2023
11-3pm
Financial Flexibility & Product Alignment for Entrepreneurs
Branding & Social Media Training
Product Knowledge & Give-aways

Business at a level-10
FREE registration below for guests, all are welcome!
Kim & Maddie's No-Compromise
​

U
nlimited

Nutrition
Kim & Maddie are passionate about educating women and models they mentor on maintaining a full, energetic lifestyle through proper nutrition, movement and healthy mindset.
Isagenix is a trusted, ethically-sourced nutritional product line that Kim & Maddie have been using every single day for 6 years.

SUPERFOODS DELIVERED TO YOUR DOOR
No prep or cooking required.
Build a program to fit your lifestyle.
Functional foods backed by science.


These superfood meals and nutrient-rich tonics, feature blends of Adaptogens designed to protect against the negative effects of stress, cellular cleansing, supplements and support.
Organic, gluten-free, non-GMO, no refined sugar and available in
plant-based,
dairy-free
options
.
Fitness Coaching with Maddie -
Customized

Programs
The fundamentals of this Healthy Lifestyle Program is
one-on-one

coaching with Maddie to help lead you to
your
ultimate success.


This collaborative, sustainable monthly program is
completely customized

to meet each unique physical, nutritional and lifestyle need.
Investment: $39-$140CAD per month
With the Healthy Lifestyle Program, you will receive access to The Unlimited Membership Facebook Page with weekly health tips & recipes. You will also receive personal email address with unlimited access to Maddie. All for some of the lowest prices on the market.
Kind Words From Past Clients
"Maddie is more than just my Fitness and Nutrition Coach; she is my life coach! My relationships with previous fitness coaches never lasted because I always felt judged. Maddie is different; she not only keeps me accountable to my goals but actively listens, encourages, supports, motivates and adapts her program as needed. Whether we are talking about my physical, mental or emotional health, Maddie has a positive impact on my life each and every week."

Rachel N. Content Coordinator
"Maddie helped me start my wellness journey. She provided firm, thoughtful encouragement that made me feel good about any progress I made. With her guidance, I was able to begin a more positive relationship with my body and change my perceptions of what wellness looked like to me."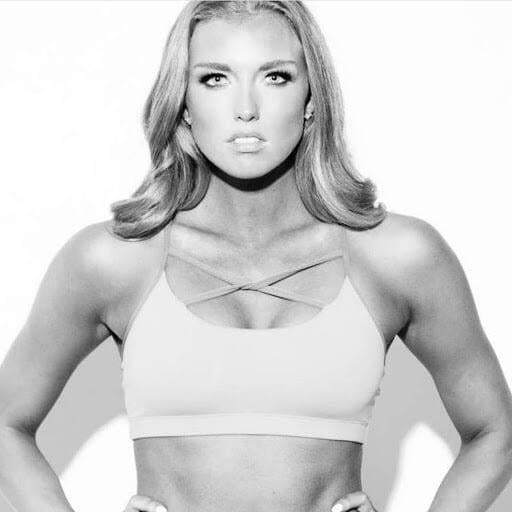 Your Fitness Coach
With her BA in Athletic Development and Health, Maddie understands the need for personalization and detail in any fitness and nutrition venture. As a former competitive tennis player, downhill ski racer and Bikini Fitness Champion, Maddie has come to learn that the journey out of any plateau begins with an openness for real change and a deep will to grow.

Maddie's goal is to coach you to build the foundation for a sustainable, wellness lifestyle and create a clear mindset to lead your busy life. Whether you're an aspiring model looking to enter the industry with a strong mind and body, or are ready to get into a rhythm with your daily fitness and nutrition, Maddie has the solutions to get you there.